Ciel Summer Sale

Find a beautiful accent for your wedding party
To More Modern Bridal
The designers of Kokoro Berlin and Jeonga Choi Berlin, have come together to create kj. a contemporary feminine approach to bridal jewellery and accessories.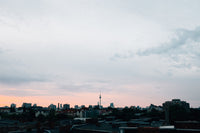 Crossing Paths in Berlin
We both have been living and creating in this fun and inspiring city without knowing each other. One day our vision and quest for advancing our craftsmanship surprisingly brought us together. We then founded kj. atelier a collaborative and sustainable approach to everlasting heirloom products for the modern brides.